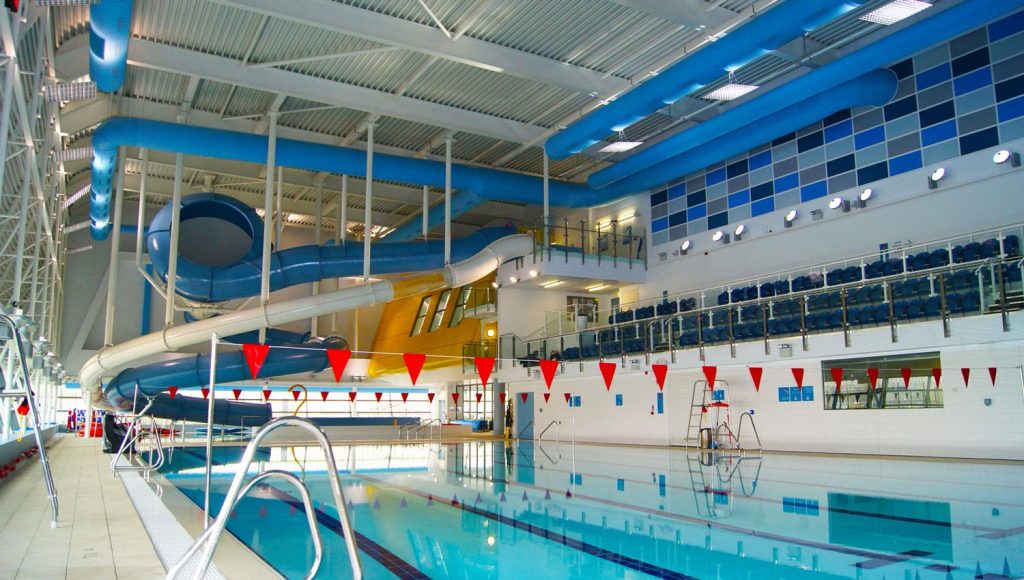 DEHUMIDIFICATION
Whether they're used for the dehumidification of indoor pools and spas or to control the humidity of a warehouse, crawl space, museums, pump rooms, or if you have a particular need for a process plant or other buildings that are predisposed to high humidity problems, our dehumidification systems allow you to protect your buildings and the valuables they contain while offering unparalleled comfort. For this type of dehumidification, we offer Seresco dehumidifiers, advocating a gas compression technology. Seresco also offers WebSentry technology which is the ultimate tool to ensure customer satisfaction. It allows engineers and technicians to remotely monitor the equipment and observe and refine the performance of dehumidifiers via the internet.
QAT also offers a range of products to mitigate the impact of the humidity of the outside air within Dedicated Outdoor Air System – DOAS for precarious applications, for example in a chilled beam cooling. For this type of dehumidification, we offer Novelaire products advocating dual wheel systems enthalpy and desiccant with refrigeration circuit.
In the same category, QAT offers the desiccant products without external regeneration. Novel- Ice is used to control the humidity of the outside air in an arena. The revolutionary principle from Novel-Ice and the desiccant drying properties of the media optimizes the energy efficiency of the system.
For indoor growing operation, the right commercial dehumidification can take you to the next level. Say goodbye to crop losses due to mold and other pests and say hello to peak productivity. Quest is the solution for your projects
HUMIDIFICATION
Condair humidifiers and adiabatic air conditioning systems have improved productivity and health in many commercial and industrial applications around the world.
In offices where air-conditioning operates in summer and heating in winter, air is too dry when proper humidification methods are not used. Long exposure to dry air will have an impact on occupant health, absenteeism and loss of productivity.
Headaches, sore throat and eyes, stuffy nose, drowsiness, skin problems and more transmission of viruses through the air are all consequences of a dry atmosphere. Dry air absorbs moisture from all sources in the room, including the mucous membranes of the nose and throat, which are supposed to protect us against infections.
Humidifiers are used in data centers to prevent electrostatic discharge that can damage servers. Moreover, in this type of room, high-capacity evaporative cooling systems must be used.
Stable conservation conditions are one of the most important factors in preserving works of art. This means that the temperature and humidity of the air must be adjusted very precisely.
Good hygrometric conditions are very important in various situations of daily life. It is scientifically proven that we can only feel a sense of well-being if the relative humidity is between 35 and 60%. However, it is often difficult to maintain the right moisture levels without the aid of a system. That's why Condair offers a wide range of products and systems. This allows us to ensure optimal hygrometry for each situation.
Condair is the world leader in humidification solutions for commercial and industrial applications. 
AIR DISTRIBUTION
Air distribution is a main factor in comfort. However, elements that provide comfort by distributing the air are sometimes poorly documented. QAT strives to make the concepts accessible. Comfort is a result of balancing the following aspects: air velocity, noise and temperature variation. QAT provides a more comprehensive range in air distribution products through traditional grilles and diffusers from Nailor industries, products with high induction from effectiV and rigid or fabric ducts with high induction from Prihoda with perforations or nozzles, suited for your application.
In addition, we have gained a reputation in air distribution in critical areas, such as operating rooms in hospitals or private practices with the Steri-System or active diffuser with filters from Nailor. Active filter diffusers can also be used for cleanroom or high technology manufacturing.
We also provide active or passive chilled beams for air conditioning or heating.
CUSTOM AND PACKAGED AIR HANDLERS
QAT offers solutions for your projects based on your needs and demands. Through full unit customization or by using a modular configuration and always providing flexibility with full or without controls packages, QAT will ensure an innovative solution for your project. It's simple, you tell us what you need, and will put our experience to work.
AIR/AIR HEAT RECOVERY
Whether it is to meet the requirements of the national building code or pure desire to save energy, QAT is prepared to offer a product that meets those expectations. Our products offer heat recovery components or sensible, enthalpy cubes with single or double wheel. We pay attention to the defrost mode depending on the product and operating conditions.
It is also possible to combine our Air/Air heat recovery units with chilled beams available either through Effectiv.
FIRE PROTECTION DAMPERS
QAT offers a wide range of fire protection components from Nailor which are approved for specific installations and applications. Our team will guide the designer to select the right products for fire propagation and smoke management. Our fire protection line consists of fire dampers, smoke dampers and combination fire smoke dampers.
TERMINAL BOXES
QAT offers a wide product range of Nailor constant volume boxes or variable volume boxes. Nailor is the only manufacturer to offer a single duct terminal box with opposed blade dampers and a linear correlation to the controller. Nailor also uses an opposed blade damper in its dual duct boxes which guarantees low leakage that leads to optimal efficiency. Nailor also offers a range of VAV or constant volume boxes in parallel or in series with integrated ECM fan.
For hospital or laboratory applications, Nailor offers boxes with fiberfree and Steriliner insulation for supply or exhaust applications.
For noise sensitive projects, Nailor offers a range of boxes with integrated silencers and attenuators with AHRI performances.
Nailor offers the designers and engineers a software that simplifies the selection of the terminal units and fan coils.
LOUVERS, MOTORIZED DAMPERS AND CONSTANT AIRFLOW REGULATOR
QAT has several resources to meet the control and balancing needs via a standard or fully insulated control damper, for residential, commercial or industrial purposes.
The Modulo or Mono from Aldes is a passive, fixed or adjustable air flow regulator.
Alumavent/Ventex and Nailor offer a full range of commercial and industrial louvers, and a wide range of motorized aluminum and steel dampers.
FILTRATION AND ENVIRONMENTAL CONTROL
QAT has an outstanding product in the field of HEPA or ULPA filtration with ultra-efficient recirculation fan for critical application areas such as laboratories, high technology electrical and hospital applications.
For the purpose of high efficiency HEPA filtration, gas phase filtration, UV-C lamps QAT also offers air scrubbers for arena applications.